Our mission is to provide our investors with sound investment advice, drawing on the strength of our experience and knowledge while keeping abreast of the latest financial sector developments.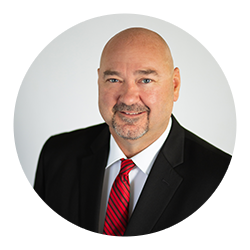 Tom Berry
Founder and Principal Owner of Tom Berry REI, Edgewater Property Management, Galco Properties and Partner and Co-founder of Investor Loan Source, Tom Berry is a seasoned real estate investor, teacher and public speaker in the greater Houston area. As former owners of The Wealth Club, he and his wife Melissa grew the real estate investment group to become one of the largest in Houston, while teaching and coaching real estate investors there for over five years. He speaks all over the country, teaching others about investing in real estate. His passion is for people and helping them grow their wealth and achieve financial freedom - on their own terms.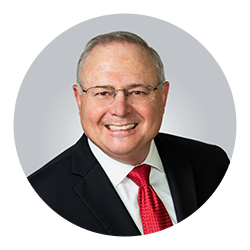 Donald Sutton
With over 20 years of experience in hard money and asset-based lending, Donald Sutton is the President and Co-founder of Investor Loan Source. His investment and lending career began with single family rentals and mobile home parks and later expanded to apartments and other commercial real estate investments. He has processed and originated over 1,500 loans with a default rate of less than 2.0%. Since founding Investor Loan Source in 2014 with his business partner Thomas "Tom" Berry, the company has grown to gross revenues of over five million dollars in revenue with over 80 million dollars in closed loans each year for the past two years.
Our vision is to be our client's most valuable asset by creating a wealth management firm that provides relevant solutions with the goal of the client's financial well-being.
Jeff Terrell
Investor Relations Manager
Alexandria Davis
Executive Assistant/Investment Specialist
Connect With Us On Social Media.
Houston Office
17171 Park Row, Suite 160
Houston, Texas 77084
El Campo Office
210 Market Street
El Campo, Texas 77437
As an investor in alternative investments,
I look for sponsors with solid reputations and excellent and proven business models. After doing my due diligence, I felt extremely comfortable with ILS and its offerings. I invested a significant amount of capital around two years ago and am highly pleased with the returns, communication, and professionalism the ILS team offers. I look forward to a long-lasting, mutually beneficial relationship with ILS.
-Dr. Tim Raborn
My wife and I are so pleased to be able to invest with ILS Capital. We were fortunate to meet and share a meal with Tom at several Freedom Founders events. His real estate background and the fund's flexibility gave us the confidence to trust him with our investment, and we have never regretted it. Consistent returns above target each year since investing, timely communication, and excellent responses. We highly recommend them to anyone interested in passive real estate investing.
-Randy and Jody Thivierge